Hafentor
Psyche

//Hamburg, Germany. May 2013
HafentorPsyche
started as an assessment of how difficult it is for a lambda citizen to get access to the right support when it comes to mental health. Going through general practitioner to get assessed then refered to more specialised doctor is a time consuming and draining experience for most patients. Let alone when already suffering from the symptoms of a mental disorder. This strenuous journey doesn't encourage people experiencing some difficulties in their lives from seeking help for an illness they might not be aware of or fully understand.
HafentorPsyche
is a day care centre for mental health located by the river Elbe in Hamburg, Germany.
Its functions are to inform and
raise awareness
of mental disorders as well as proposing an adapted therapy with a large range of counselling methods and activities.
Section A-A'

The building is experienced as
a journey through recovery
with a space adapted for the different stages of the varying disorders.
A change of scale and spatial qualities allow to pick and choose a place to occupy in the building.
Colours and green spaces also play an important part in the healing process.
Axonometry

Section B-B'

The choice of materials also informs the building goals, with a friendly environment of natural materials such as rammed earth, cross laminated timber and cedar wood. The slat clad façade offers a refuge to the patient, while permiting to see the street's ongoing life.

Elevations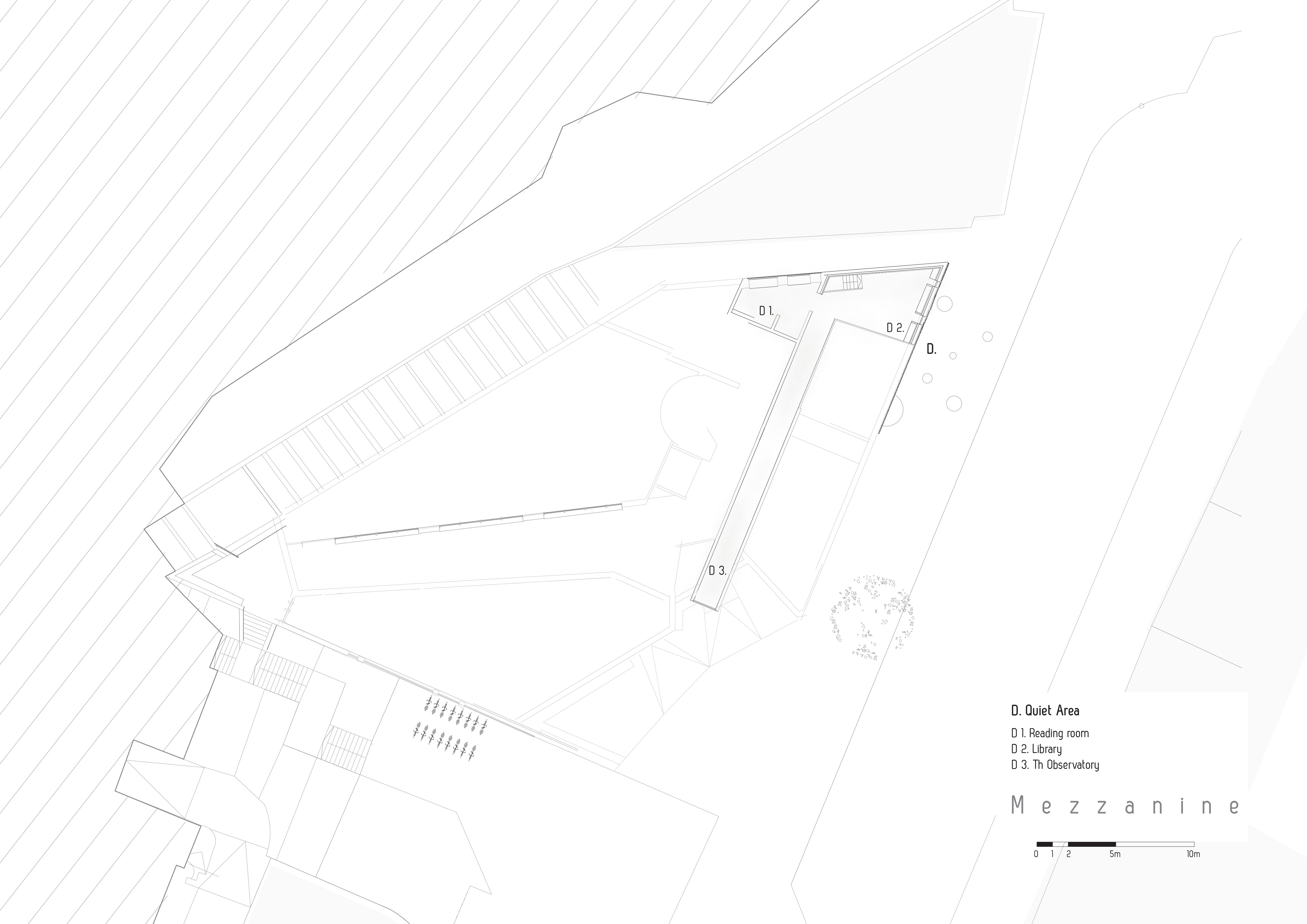 Plans