The
Light
Transporter


// October 2011
BA (Hons) Architecture


Canterbury School of
Architecture,
UK.
The brief was to design and build a
wearable device which purpose is to emphasise one chosen
sensorial aspect of a city and make the user aware of .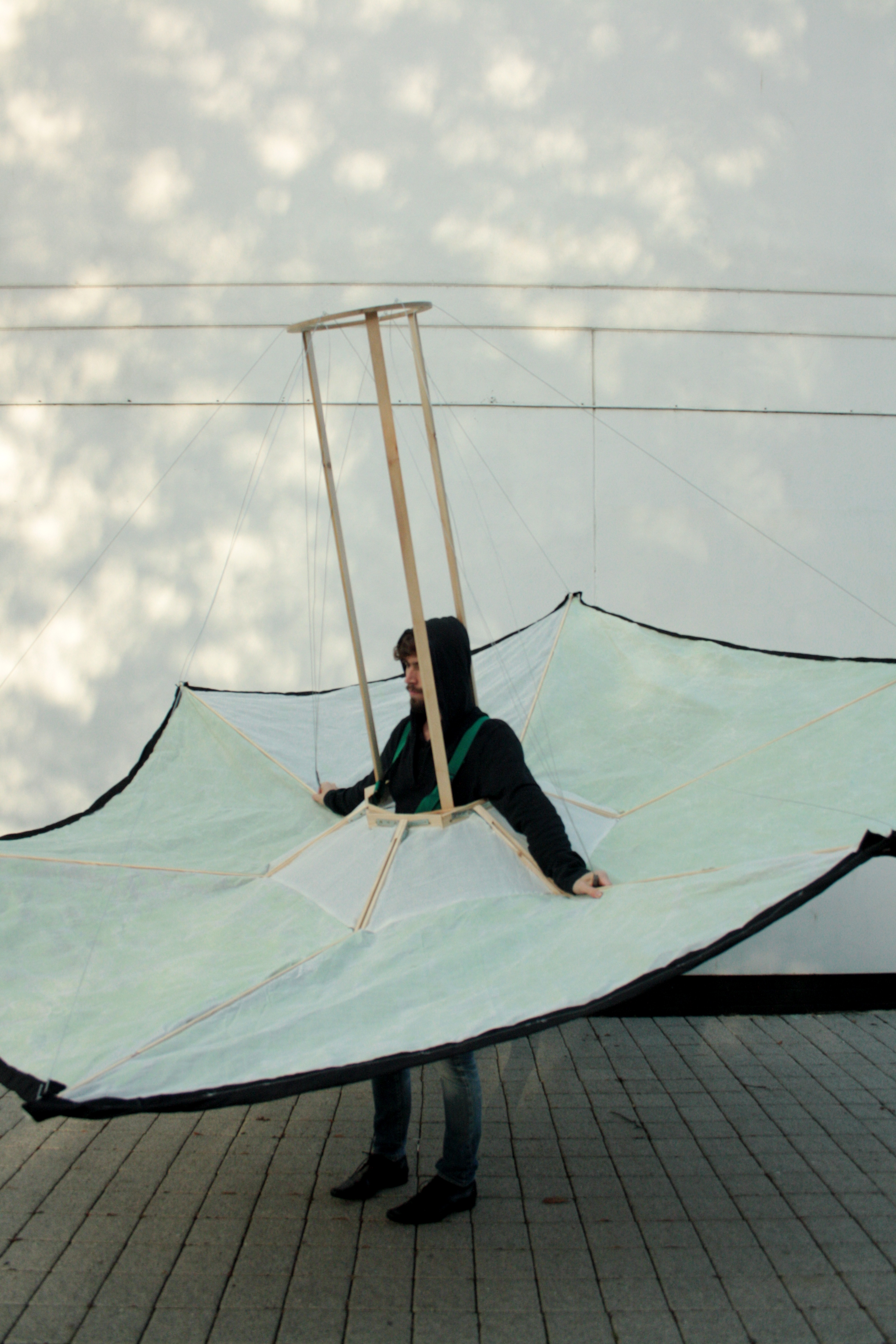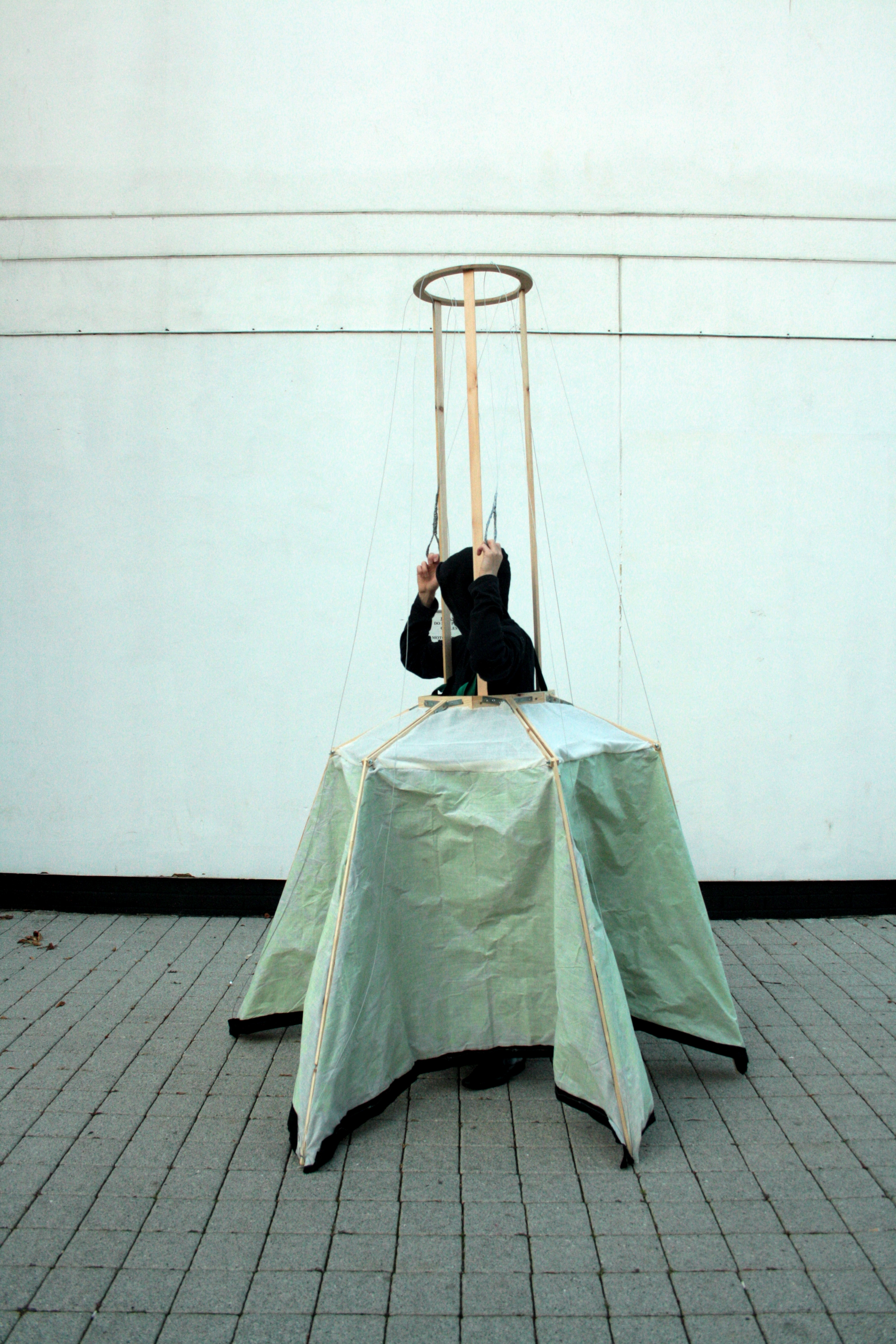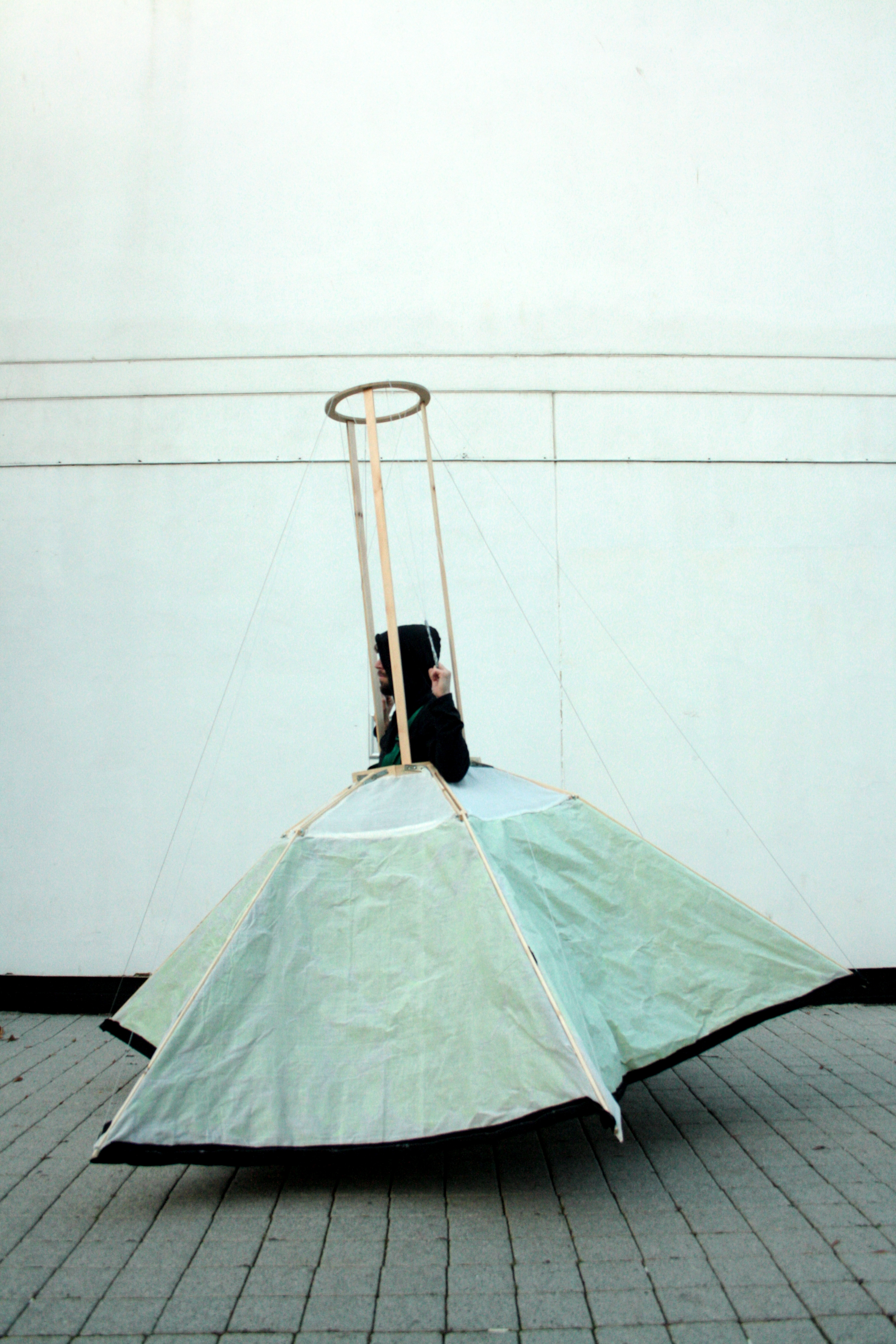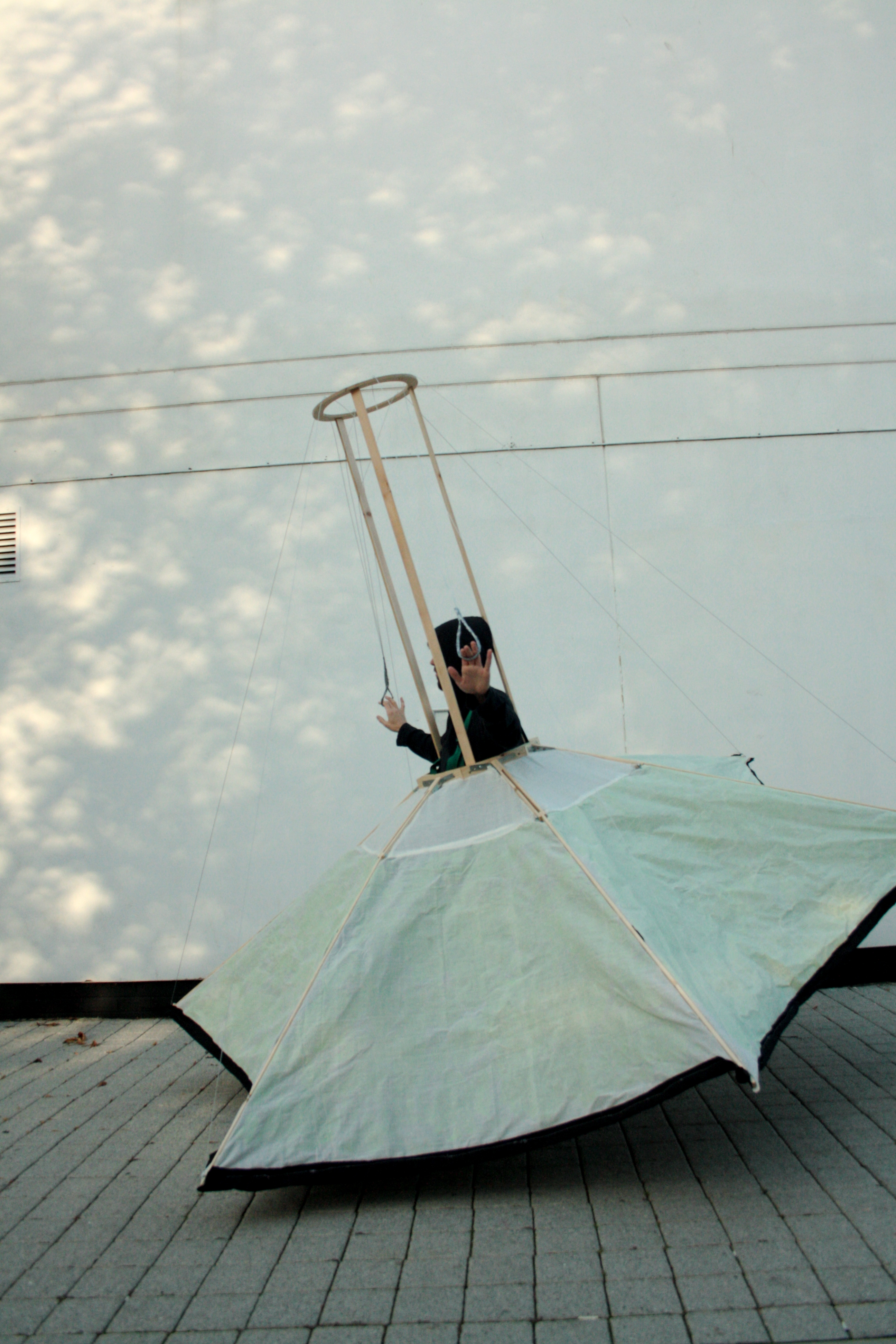 With its six large panels of phosphorescent fabric, The Light Transporter is a wearable apparatus designed to harvest and store street light from the city. Free from having to remain in lit parts of town, The Light Transporter enables the user to carry the light around and explore darker places at night.